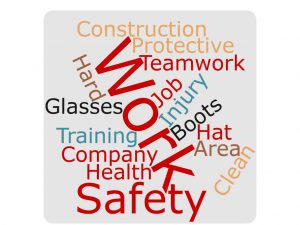 HEALTH AND SAFETY SYSTEMS AND PRACTICES
CDC Development's WHS Management Plan has been developed to outline our approach to managing work health and safety (WHS) and comply with/adhere to the Laws and Codes of Practice of the Tasmanian Government Work Health and Safety Act (Australian Standards).
We are reviewed and updated on an annual basis and whenever new information is available, through Safeguard OH&S Solutions.
Our Company also runs updates and workshops for our employees through Master Builders Tasmania.
CDC Development Pty Ltd:
makes this plan (tailored to the particular job) available to all workers and contractors on this project. Also ensuring that they have the opportunity to read, understand, clarify and ask questions
keeps a copy of the WHS Management Plan and associated documentation readily available on site for the duration of the project
reviews the plan regularly throughout this project and make any revisions known to those working on the project
GENERAL PRINCIPLES OF PREVENTION
The purpose of the General Principles of Prevention in our organisation is to provide a framework, within which any risk issues can be assessed.
The avoidance of risks
The evaluation of unavoidable risks
The combating of risks at source
The adaptation of work to the individual. Especially as regards the design of places of work, the choice of work equipment and systems of work. And with a view to alleviating monotonous work and work at a predetermined rate to reduce their effect on health
The adaptation of the workplace to technical progress
The replacement of dangerous articles, substances or systems of work by non-dangerous articles, substances or systems of work.
The giving to collective protective measures priority over individual protective measure
The development of an adequate prevention policy in relation to safety, health and welfare at work, which takes account of technology, organisation of work, working conditions, social factors and the influence of factors related to the working environment.
The provision of appropriate training and instruction to employees.
At CDC Development, we regard our employees as important and also as valuable assets.
We continue to strive for their Health and Safety on each and every job site or workplace, no matter the size.