Building Your Vision – Creating Your Home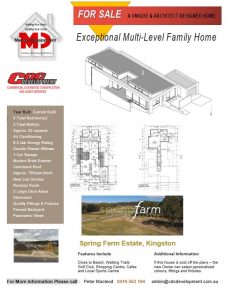 Macleod Development is a new Subsidiary of CDC Development (TAS) Pty Ltd.
CDC is now joining the Housing Construction area with a contemporary approach – Affordable and Architecturally Designed Homes for those who would like something unique.
Quality and Choices are important to every homeowner and Macleod Development prides itself on starting out with these elements particularly uppermost before, during and after construction.
Macleod Development creates Homes you will be proud to own.
If you would like to find out more or request information –
Contact Peter on (03) 6273 8100